Turbo 280Z install page 2
---
Now that I have the fender cut out, the next step is welding sheet metal to make a pocket for the AF meter. Below are a couple of shots of the finished pocket. I made some templates out of cardboard to check the fit and determine the shape, then cut them from heavy sheet metal and welded them in place. One shot is from the inside of the engine bay, the other is over the top of the drivers fender.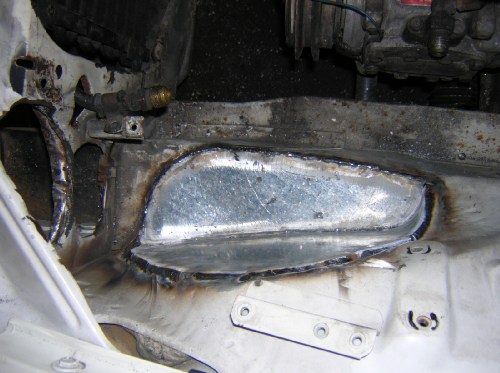 I decided early on to reuse the factory 280ZX Turbo AF meter to turbocharger boot and trial fitted the AF meter/boot to figure out the tube layout for the intercooler plumbing. I want to keep the A/C lines with brackets in their factory position to simplify that part of this job and also disturb the radiator support as little as posible
structurally
.




Next was the time consuming job of fabricating up all the tubes needed. I'm going to use several tubes, a pair to go from the intercooler through the radiator support and bolt these to the radiator support itself. Then run a couple of tubes with rubber hoses on each end from these body mounted tubes to the engine. This will allow easy removal of the pumbing for service work and lets them flex with engine movement. Below are some shots of the finished tubes with the oil cooler mounted below the air filter (hard to see in this shot).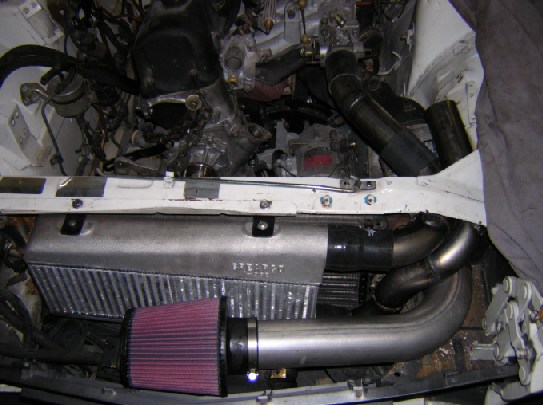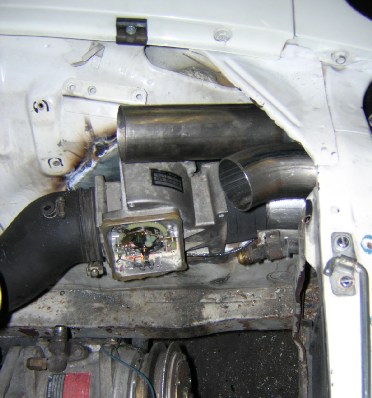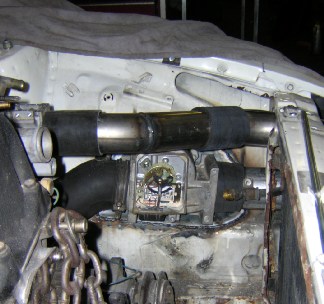 I'm going to make up the last couple of pipes from the turbo to the intercooler spout on the radiator support after the final engine install so next was to pull the engine back out, remove all the fabricated parts and coolers etc to paint/clean the engine bay and paint the fabricated parts. Here are some shots post paint and clean up which also shows the tubes with the tabs for bolting them in place welded on.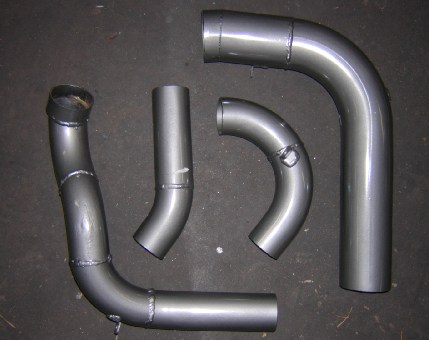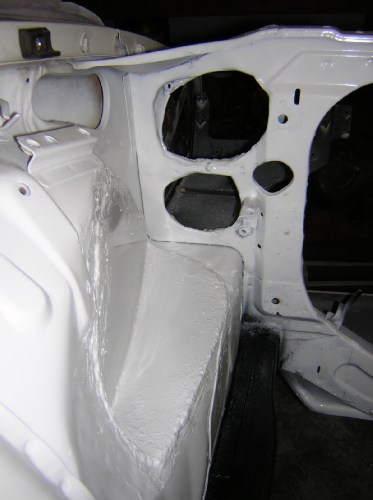 Here are some before and after shots showing the rust treatment and detailing. The car is going to Florida so we undercoated the frame rails to keep the rust at bay after treating them with a rust converting primer.