Custom Exhaust Work
---
This is a short page showing an example of the custom exhaust work we do. We use only mandrel bend tubing and weld up each system to fit the application. This is an example of a 2.25" system we made to fit a 1970 Datsun 510 but we have made them for everything from a 1996 twin turbo 300ZX to a V6 Pathfinder. We can do "cat back" or a full fabricated system depending on the customers needs. Feel free to call us about any kind of custom exhaust work you'd like to have done.

This first shot is the parts used to make up the system. The front pipe has already been fabricated and this is a 180 degree mandrel bend we use to make these systems up.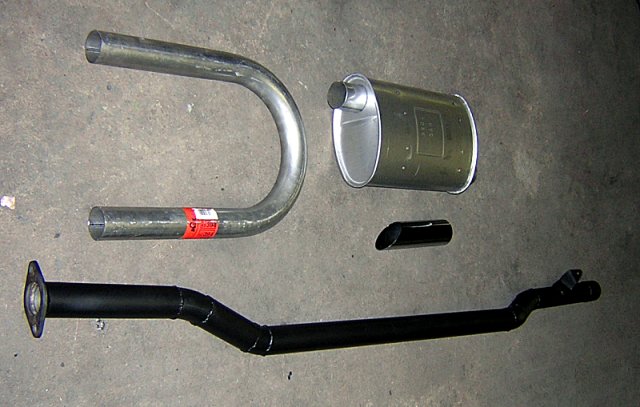 This is is showing where I added a flange to his existing header and curved the exhaust so it would be tucked next to the driveshaft to give it good ground clearance. The system I removed had been welded to the header so there was no way to service the clutch in the future. I always design the system so it can be easily removed for service later on.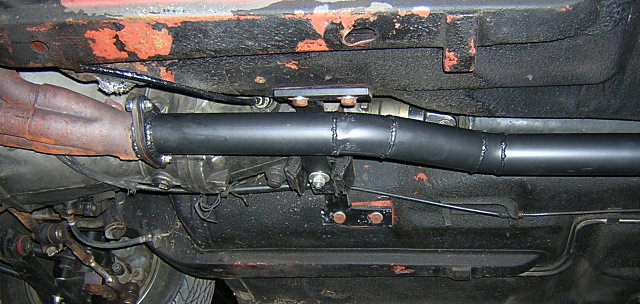 This next shot is showing how I tucked the system up to the floor and then through the hole in the rear subframe, again to maintain good ground clearance on this lowered car.





This is a shot from the rear showing how the pipe is curved around the rear halfshaft going towards the muffler. There is a slip joint with a clamp just behind the subframe to allow the rear section to be removed if needed later on.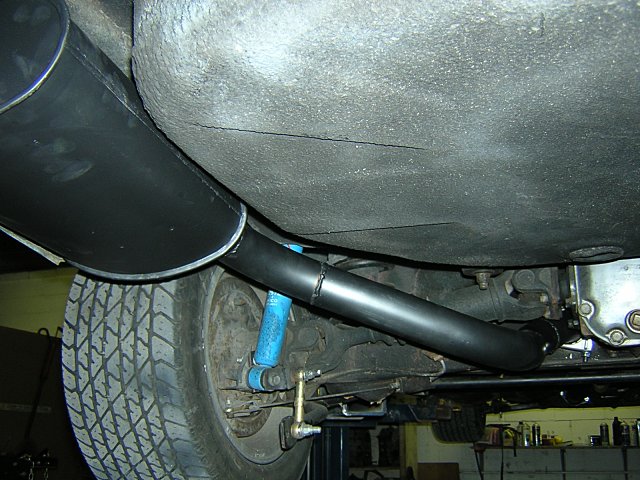 Another shot showing the large turbo muffler mounted and the smooth bend of the pipe going to it.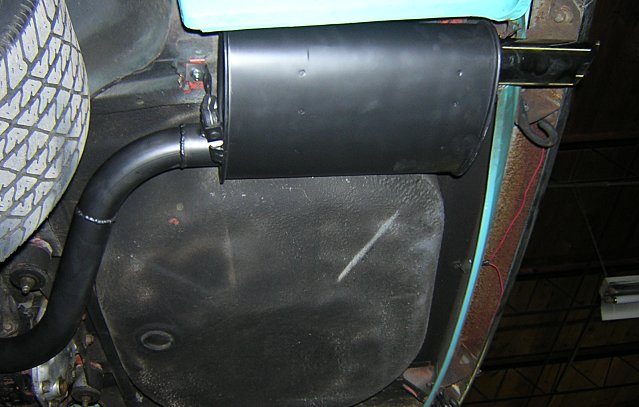 Last shot is the rear of the car. We decided to use a subtle baloney cut tip for this project but can use any style tip you want. On the late Z we normally use a double wall insulated 3.5" angle cut tip but it's up to you how you want it finished off.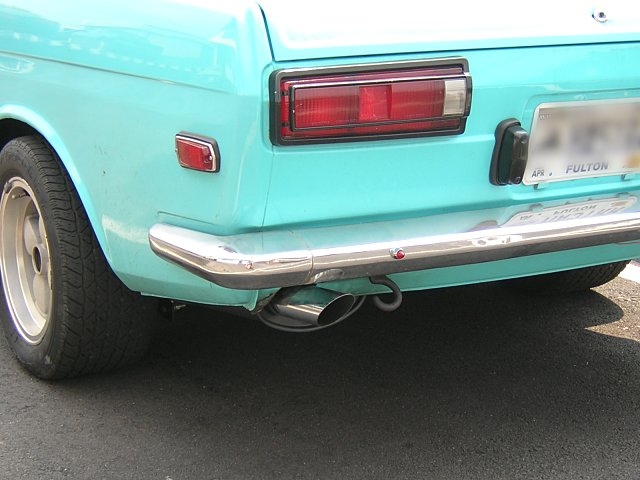 Here's a couple of shots of a 300ZX system we did with our normal tips. We eliminate the rear resonators, install an H pipe, use mandrel bent tubing and a pair of turbo mufflers with these tips for about half what an HKS system costs and our system doesn't drone or resonate like some of the aftermarket hi-performance systems do.